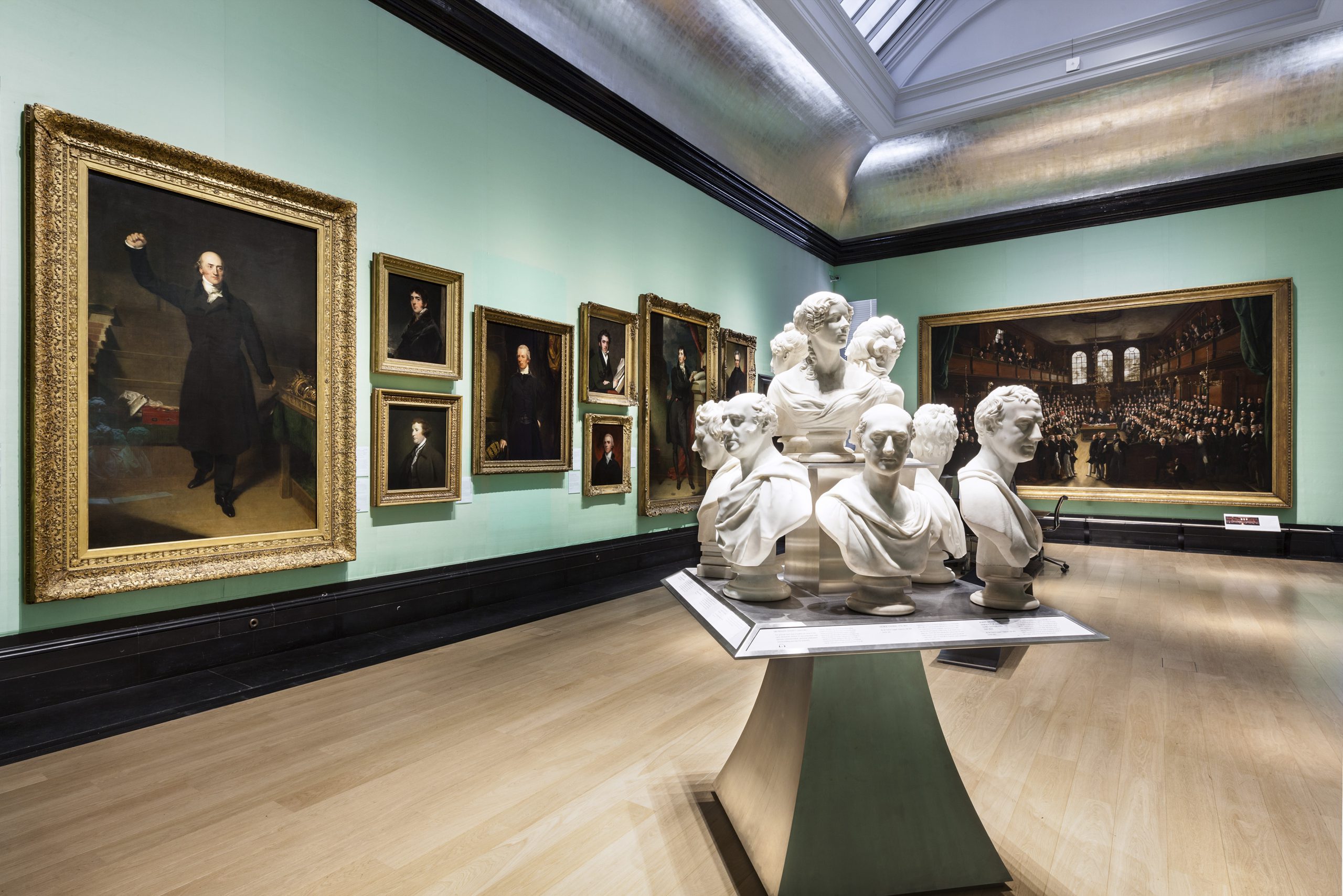 The National Portrait Gallery was founded in 1856 to encourage through portraiture the appreciation and understanding of the people who have made and are making British history and culture. Today it promotes engagement with portraiture in all media to a wide-ranging public by conserving, growing and sharing the world's largest collection of portraits.
With over 350,000 works in its Collection, from the 16th Century to the present day, the National Portrait Gallery holds the most extensive and prestigious collection of portraits in the world. From its much-loved Tudor collection to contemporary photography, from sitters such as Henry VIII and Anne Boleyn to Dame Kelly Holmes, David Bowie and Audrey Hepburn, the Collection focuses on the men and women who have made – and are making – Britain what it is today… from kings, queens, artists and authors, to musicians, actors, scientists and politicians. The Collection is diverse and ever-growing, with recent commissions such as Malala Yousafzai by Shirin Neshat reflecting contemporary Britain.
The Picture Library team handles requests for reproduction of the Collection portraits for editorial, advertising, broadcast and publications, and of portraits from other institutions represented by the Gallery, including the National Trust and Jane Bown Archive.
The Gallery also works as the copyright agent, providing licences for the reproduction of artistic works for a number of artist estates, including Ida Kar, Dorothy Wilding, Howard Coster and many more.
Images can be licensed for reproduction via this website, or by contacting the Picture Library team directly at rightsandimages@npg.org.uk. Our experienced team are always available to discuss your needs and assist in finding the right images for your project.
If you are working on an academic or non-commercial project, it may qualify for one of our free licences, which are available on this website. If your project does not fall under one of the free licences, fees will be payable and you can obtain a quote via the website before deciding if you want to go ahead.
All revenue raised by our licensing activities goes back to the Gallery, to allow it to continue making the Collection freely available to view in London, and on the website, and to support the curatorial, academic, educational work as well as to help conserve and maintain the original portraits.
The National Portrait Gallery Intellectual Property Rights ('IPR') Policy is available here
Registration Information
Registration name – National Portrait Gallery Company Ltd
Place of registration - 2 St Martin's Place, London WC2H 0HE
Registered office address - 2 St Martin's Place, London WC2H 0HE
Registered in England and Wales 06015724